Jharkhand CM Launches Website – sports.jharkhand.gov.in – Dedicated To Players From The State.
Jharkhand Chief Minister Hemant Soren launched sports.jharkhand.gov.in to promote sports in the state. Direct appointment of players in government services will also be done through the website. Players from Jharkhand can register online with their information and avail benefit of government facilities. Jharkhand CM said that mapping of players is necessary and a database portal of players has been created for this purpose which will have all details of the players so that they can be identified and high-level training can be given to them. Chief Minister Hemant Soren said that it was a proud day because it will kick start a better future for players.
The Chief Minister said that since the formation of a separate state, no major plan was made to encourage sportspersons, but the government has decided to give due rights and respect to the players. While adding that Jharkhand should also be known as sports, the CM said that players will be provided all the necessary facilities and help. He added that direct appointment of sportspersons will be done and in the first phase, appointment letters will be given to 32 players within a month. He also said that after the creation of a separate state, District Sports Officers have been appointed for the first time. These sports officials have contributed to the districts and are working for the development of sports and sportspersons.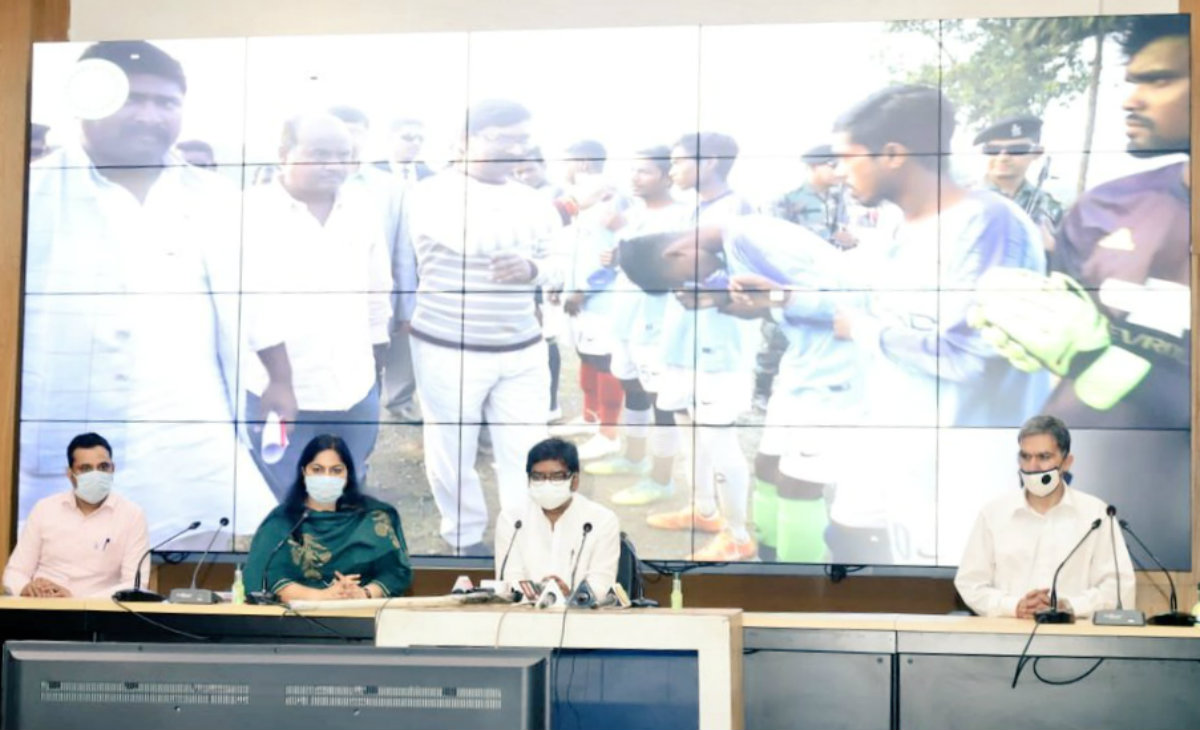 The Chief Minister also said that the players getting injuring during sports competitions will be taken care of by the government till they completely recover. Sick players will also be taken care of. Grounds are being built at Panchayat level, and players will be identified at block level. The Chief Minister urged the talented sportspersons of the state to give their complete details on sports.jharkhand.gov.in, so that their complete information in the form of a document is with the government. The database portal prepared by the Directorate of Sports and Youth Affairs has full details of the state's national and international players and coaches.
So far, 736 players have registered themselves in this database portal. These include 41 in athletics, 79 in hockey, 121 in football, 114 in archery and 381 in other sports. Information about how many players have won medals at national and international level is available on the portal. The website also has complete details of the schemes and facilities provided for sportspersons, including training centers, trainers, stadiums and other infrastructure. Chief Secretary Mr. Sukhdev Singh, Principal Secretary to Chief Minister Rajiv Arun Ekka, Secretary of Sports Department, Mrs. Pooja Singhal and Director of Sports were present on the occasion.