Jharkhand to Promote Tourism & Sports in the State, Chief Minister Chairs Review Meeting
Chief Minister Hemant Soren on Thursday chaired the review meeting of the Department of Tourism, Art, Culture, Sports and Youth Affairs and stressed the need to promote tourism and sports in the State.
There is a lot of potential in the tourism sector in Jharkhand. There are many tourist places here that are known and famous, but there are also many tourist places, which have yet not been identified. To identify these tourist places, steps should be taken in the direction of getting information from the local people and then these should be developed and placed on the tourism map. A mechanism should be created to keep the details of the tourists who come to see the tourist spots of Jharkhand so that if they face any kind of problem here, a quick solution can be found out," – Chief Minister Hemant Soren.
The Chief Minister stated that the department should arrange documentation of the tourist spots in Jharkhand. Thereafter, its publicity should be ensured through various means, so that proper information can reach prospective tourists. He also added that a system must be worked out to provide detailed information about all the tourist spots of the State at one point and signages should be used extensively to attract tourists to these places.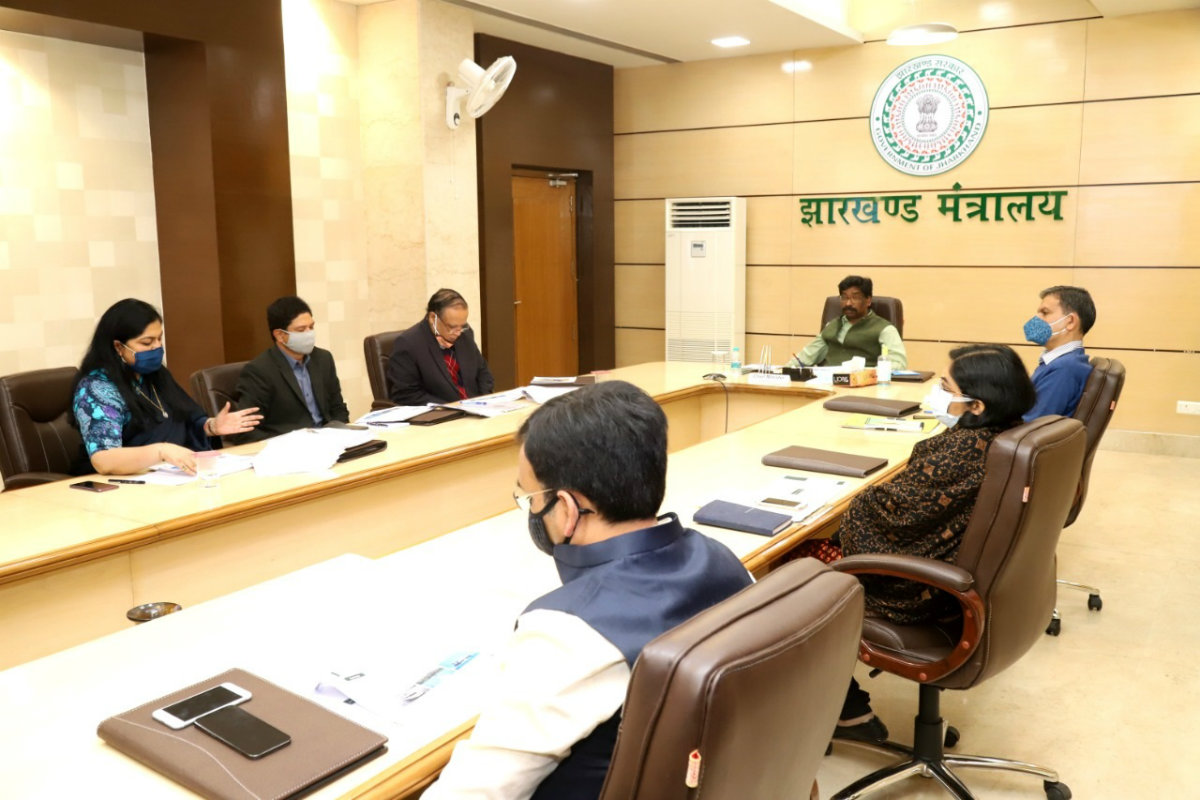 A presentation on the Jharkhand Tourism Policy 2020 was also done during the meeting. The Tourism Policy 2020 aims to reinvent and position Jharkhand as a must-visit destination on the tourism map of India. Its objective is to enhance the tourist experience in Jharkhand and brand the state as a safe and welcoming destination for domestic as well as foreign tourists. The 2020 policy says it will create 75,000 jobs in the tourism sector. About 130 tourist spots have been identified that will be developed under Tourism Policy 2020.
The Secretary of Tourism, Arts, Culture, Sports and Youth Affairs Department informed the Chief Minister about various programs, activities and schemes being run in the state to promote tourism.
Highlights of Tourism Policy 2020 
Religious Tourism: Baba Vaidyanath Dham, Deoghar is being developed under the Prasad Scheme at a cost of Rs 13 crore. Parasnath Development Authority has been set up to manage Madhuban and Parasnath. Itkhori and Basukinath will be developed in the lines of Deoghar.
Eco-Tourism: Eco-circuits like Netarhat-Chandil-Betla-Dalma-Mirchaiya-Getalsud Circuit will be developed under the Swadesh Darshan Scheme with focus on Netarhat area.
Cultural Tourism: On the lines of Choki Dhani in Rajasthan, an integrated tribal complex to showcase different tribal cuisines
Rural Tourism: Villages to be identified to be set up as a model village and establish village tourism committees. Homestays concept to be brought into the picture.
Adventure Tourism: An adventure tourism institute has been set up to provide training to local youth. A master plan to be prepared for the development of trek routes, water sports activities. 
Wellness Tourism: Jharkhand will be promoted as a 'Rest and Recuperate' destination.
Film Tourism: A film city to be developed and up to 15% upfront subsidy of the total production cost of any film shot in Jharkhand to be provided.
Mining Tourism: Financial support to encourage tourism activities in the mining areas.
Sports Policy 2020 
A concrete plan has also been laid down to promote sports and sportspersons in the state under the Sports Policy-2020 that will come into effect on December 29, 2020. The Chief Minister emphasized on providing sports facilities with international competence standards in the state with the help of a database of sportspersons and promote sports tourism with indigenous and traditional sports.
The Sports Department will sign an MoU with the Football Federation on December 29 to promote football in Jharkhand, under which the Football Federation will be made a technical partner. A proposal has also been sent to Eklavya Archery Center, Dumka to make Khelo India State Center of Excellence and Excellence Center at various levels.