Students From Jharkhand Develop Video Game 'SENA' Based On Balakot Air Strikes.
A team of 15 students from Jharkhand have created a homegrown video game based on Pulwama and Balakot air strikes. It is named – Sena, Strike Encounter for Nation: Abhinandan. The video game is dedicated to the valor of Wing Commander Abhinandan and is inspired by Prime Minister Narendra Modi's call for self-reliant India. The game has been designed and conceptualized by Engineering student Deepesh Kumar, a resident of Putki, Dhanbad.
It is a four stage game, and the story is based on Abhinandan's air strike in Balakot. The plane crashes and Abhinandan falls in Pakistan. The game shows the complete map of Pakistan. The story of this game moves forward on how Abhinandan fights enemies. This game is in Hindi. With excellent graphics this game gives a feeling of pride. Deepesh has launched this game through his startup GauravGo Technology, which is also registered in Micro, Small and Medium Enterprises, Government of India. The computer version of the game is ready and work is being one on the Android version. Once completed, it can be downloaded from play store. To play it on a computer, one has to download it from the website of GauravGo Technology.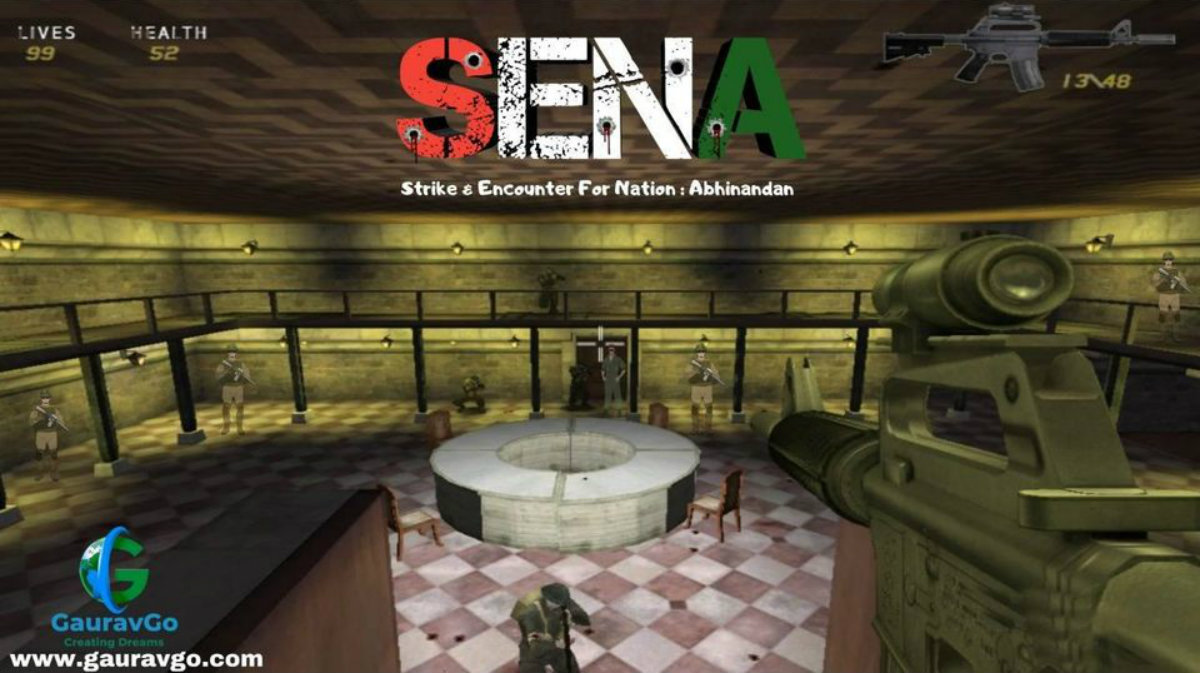 Deepesh also received technical help from his fellow engineering students. Deepesh is currently pursuing B.Tech from Gandhi Institute of Technology Advancement (GITA) Odisha. Deepesh also received technical help for the game from 15 fellow engineering students. All of them are from Jharkhand and are studying in various engineering colleges. The students prepared the game in 23 days. All the students attended classes during the day and worked on developing the game at night. The fellow students who worked on the game are Gaurav, Rehana Khatoon, Vikas Kumar Prajapati, Ragini Singh from Dhanbad, Vikas Mahato, Amit Kumar, Prahlad Kumar from Bokaro, Shivam Kumar, Shreya Mishra, Gautam Kumar, Avinash Kumar from Jamshedpur, Anmol Kumar from Ranchi, Jatin Singh from Ramgarh, Akashdeep from Hazaribagh, Nitish Kumar from Garhwa