16 Cyber Criminals Arrested By Deoghar Police In Twin Raids.
With Jharkhand become a centre of cybercrime, the police also has stepped up. Deoghar Police has been hyperactive and on the intervening night of 28–29 October, two police teams conducted raids and arrested 16 cyber ​​criminals. Shocking revelations were made by the criminals in the interrogations. Superintendent of Police (SP) of Deoghar, Ashwini Kumar Sinha addressed a press conference on Thursday and informed that he had received secret information that some cyber criminals were active in certain areas. On the basis of this information, he formed two teams under the leadership of trainee IPS Kapil Chaudhary and Deputy Superintendent of Police Mangal Singh Jamuda.
These teams conducted raids in village Nawapathro and Mandaria under Gram Panchrukhi police station Margomunda and Madhupur police station. During the raids, 16 cyber criminals were arrested. These people used to commit cyber crime in the name of KYC update or through identify theft or phishing calls posing as bank officer. 44 mobile, 60 SIM cards, 20 passbooks, 24 ATM cards, 2 cheque books, 2 motorcycles, a four wheeler, 3 micro ATMs, 1 Swipe Machine, 2 PhonePe QR Code and a laptop have been recovered from the arrested criminals.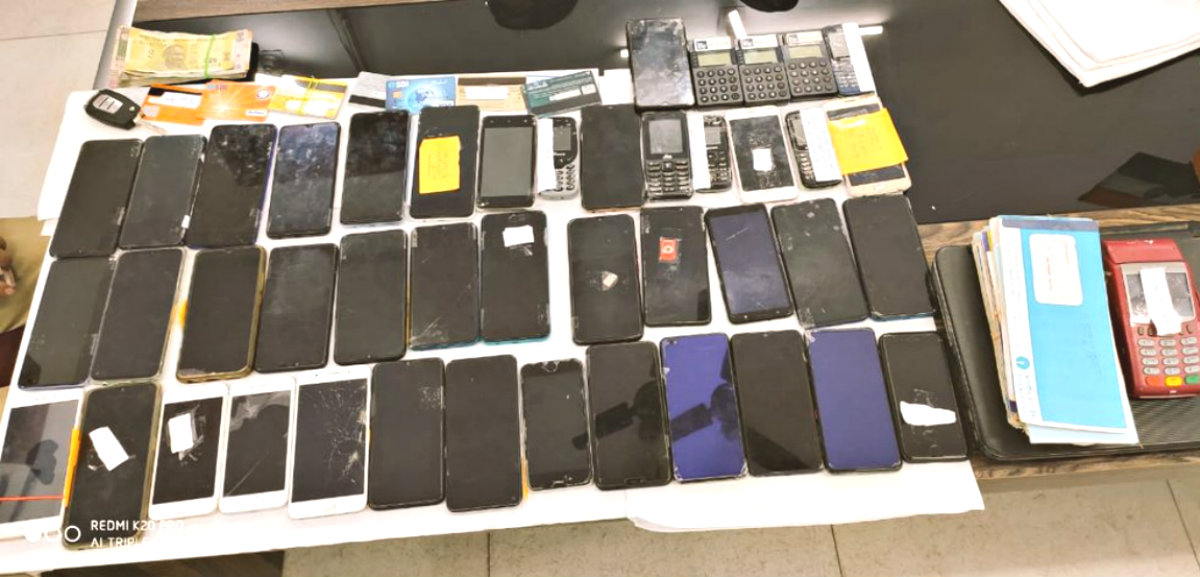 It was revealed in the interrogation that phishing calls were a common mechanism used by these criminals. Using this, cyber criminals implicate through social engineering and get personal information such as bank account number, ATM password or Internet banking password etc from victims. They tell people that their account has been blocked and project themselves as bank officials who can help them. If the person is ready to seek his help, these people then get access to the bank account.